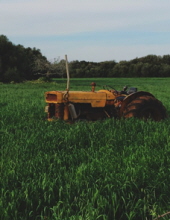 Obituary for Ronald Clay Mansfield
Ronald Clay Mansfield, age 80, of Harris Ferry Road in Irvine, passed away Monday, January 24, 2022, at the Madison Health & Rehabilitation Center following a short illness. He was born September 9, 1941 in Estill County and was the son of the late Millard and Myrtle Short Mansfield. He had lived in Estill County most of his life and is survived by:
1 brother: Melvin Mansfield - Madison Co.
Special niece: Vickie Wood
Special great niece: Jessica Carter
Several nieces and nephews
He was preceded in death by 4 sisters, May Richardson, Pearl Freeman, Mildred Wood, Alsie Merritt and 5 brothers, Clyde, Earl, Clarence, Roy and Gene Mansfield.
Graveside services will be conducted Friday, January 28, 12 PM at the Johnny Richardson Cemetery with Bro. Ronald Lutes officiating. The Warren F. Toler Funeral Home is in charge of arrangements.