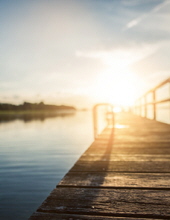 Obituary for Rodney James Larson
Rodney James Larson, age 52, of Broadway in Irvine, passed away Wednesday, March 18, 2020, at the Rivers Edge Nursing Facility. He was born October 29, 1967 in Harrington, Kansas and was the son of the late Kenneth and Sharon Clemonts Larson. He was a former inventory manager with Geoprobes Systems. He is survived by:
His wife: Adrienna Lynn Warner Larson
2 daughters: Tiffany Delaine Cooper - Ohio
Sharlynn Angeline Larson - Estill Co.
1 son: Rodney General Larson - Estill Co.
2 grandchildren
Several brothers and sisters and step-brothers and sisters
Several nieces and nephews
Memorial services will be held at a later date. Warren F. Toler Funeral Home is in charge of arrangements.