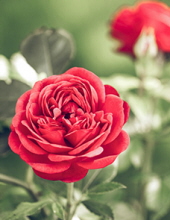 Obituary for Roberta Sparks
Roberta Sparks, age 66, of Dinsmore Street in Berea, passed away Monday, November 19, 2018, at the Baptist Health Richmond following a long illness. She was born January 13, 1952 in Estill County and was the daughter of the late Walter and Mae Sparks White. She was a homemaker and attended the Cartersville Holiness Church. She had lived in Estill County most of her life. She was preceded in death by her husband, Wendall Sparks. She is survived by:
2 Daughters: Anita Arvin Powell Co.
Regina Arvin Nevada
2 Sons: William Arvin Madison Co.
Ricky Arvin Madison Co.
5 Sisters: Joyce Edmonson Estill Co.
Teresa Smith Estill Co.
Rosalie White Estill Co.
Wilma Jean Sparks Estill Co.
Gladys Davis Madison Co.
12 Grandchildren 13 Great Grandchildren
She was preceded in death by 5 sisters; Elizabeth Sparks, Betty Jo White, Sharon Logston, Margie Stanley and Marzella White.
Funeral services will be conducted Saturday, November 24, 11 AM at the Warren F. Toler Funeral Home Chapel by Bro. Bruce Alcorn and Bro. Harold Edmonson. Burial will be at the Newton Cemetery. Friends may call between 6 and 9 PM Friday at the Warren F. Toler Funeral Home.