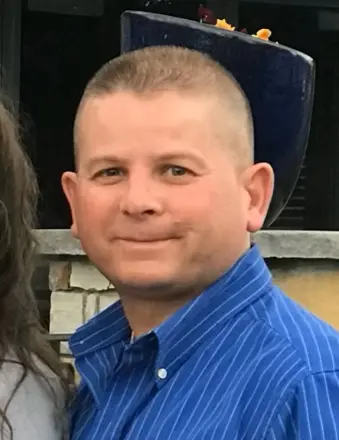 Obituary for Robert Wayne Muncie
Robert Wayne "Robbie" Muncie, age 53, of Turpin Ridge Road in Irvine, passed away Wednesday, May 17, 2023, at the University of Kentucky Medical Center. He was born October 27, 1969, in Dayton, Ohio and was the son of Bertha Louise Powell Tipton and the late Gary Wayne Muncie. He was an employee of Lockheed Martin and a member of the Providence Baptist Church. He was highly involved in youth sports serving as a coach, referee, and umpire. He had lived in Estill County most of his life. Survivors in addition to his mother include:
His wife: Kristin Leigh Combs Muncie
2 daughters: Lexi McKay Muncie
Preslee Morgan Muncie
1 brother: Michael Scott (Kristi) Muncie
His stepmother: Vicki Muncie
1 stepbrother: Michael Glenn (Lisa) Tipton
4 nieces: McKeely (Gared) Zerhusen, Katy Webb, Maci Muncie, and Molly Tipton
1 nephew: Chase Muncie
A great nephew: Luxton Zerhusen
He was preceded in death by his father, Gary Wayne Muncie, and his stepfather, Woody Tipton.
Funeral services will be conducted Sunday, May 21, 11 AM at the Providence Baptist Church with Bro. Bill VanWinkle, Bro. Keith Weldon, and Bro. Tim Roberts officiating. Burial will be at the West Irvine Cemetery. Visitation will be held on Saturday from 6 to 9 PM at the Providence Baptist Church. The Warren F. Toler Funeral Home is in charge of arrangements.
Pallbearers: Mike Muncie, Scott Turner, Mike Tipton, Chase Muncie, Jeff Sparks, Cecil Plowman, Bird Arvin, and Jeff Hall
Honorary Pallbearers: Dewayne Tipton, James Crank, Brandon Hall, Lonnie Reynolds and Chad Hall
In lieu of flowers, donations are suggested to the Kiwanis Ball Park, P O Box 658, Irvine, KY 40336.