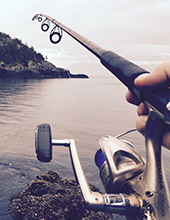 Obituary for Robert Riddell
Robert Riddell, age 70, of Hoys Fork in Irvine, passed away Monday, May 31, 2021, at the Irvine Nursing & Rehabilitation Center following a long illness. He was born July 5, 1950 in Estill County and was the son of the late Virgil and Pauline Turner Riddell. He worked as an auto mechanic at the Tom Boian Garage. He was an avid fisherman and enjoyed listening to WLJC. He had lived in Estill County all his life. He is survived by:
6 daughters: Melissa (James) Hopkins - Irvine
Paula (Victor) McCane - Irvine
Robin (Brian) Hall - Richmond
Denae (Aaron) Alloway - Lexington
Nicole Calmes - Richmond
Vanessa (Johnny) Townsend - Stanton
2 sisters: Ruth Farthing - Irvine
Lorena (Junior) Willis - Irvine
2 brothers: Joe Riddell - Irvine
Richard Riddell - Irvine
15 grandchildren: James Hopkins, Davena Graves, Kevin Hoover, Shelby Hoover, Dawson Hall, Duncan Hall, Jaelyn Hall, Caleb Moore, Jordan Alloway, Emilee Calmes, Colton Collins, Braiden Townsend, Bailee Townsend, Braxton Townsend and Brynlee Townsend
2 great grandchildren: Sawyer Molton and Aella Hoover
Special friends: Ruby Cain and Denisha Marcum
He was preceded in death by 1 sister, Betty Willis and 2 brothers, Cecil and Marion Riddell.
Visitation for the public will be held Wednesday, June 2, from 6 to 9 PM at the Warren F. Toler Funeral Home. Private funeral services will be held with burial at the West Irvine Cemetery.