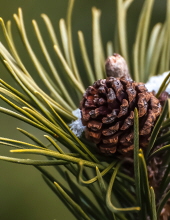 Obituary for Robert Glenn Jones, Jr.
Robert Glenn Jones, Jr., age 53, of Dark Hollow Road in Irvine, passed away Wednesday, December 28, 2022, at the St. Joseph Hospital following a long illness. He was born July 8, 1969, in Estill County and was the son of Robert Glenn and Corda Jean Watkins Jones. He worked at Pearson Construction and had lived in Estill County most of his life. He is survived by:
2 daughters: Montana Ranae Jones - Estill Co.
Madison Elisabeth Walters - Estill Co.
1 son: Noah Landon Walters - Estill Co.
He was preceded in death by his parents, his sister, China Jones and brother, Darrell Stamper.
Visitation will be held Friday, December 30, from 4 to 6 PM at the Warren F. Toler Funeral Home. No service is scheduled.
In lieu of flowers, the family requests that donations be made toward the funeral expenses.