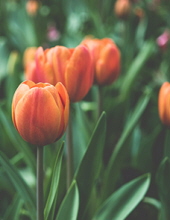 Obituary for Rita Mae Isaacs
Rita Mae Isaacs, age 60, of Main Street in Ravenna, passed away Friday, September 10, 2021, at Mercy Health in Fairfield following a short illness. She was born October 25, 1960 in Estill County and was the daughter Eva Anglin Isaacs and the late Graydon Isaacs. She was an employee of the Estill County Circuit Clerks Office and had lived in Estill County all her life. She was a member of the Crooked Creek Christian Church.
In addition to her mother, she is survived by:
Her companion: Kevin Chaney - Estill Co.
2 daughters: Krista Collett – Estill Co.
Jessica Cox – Estill Co.
2 sons: Robbie Cox – Estill Co.
Stevie Cox – Estill Co.
3 sisters: Minnie Cruse – Madison Co.
Charlene Abney – Estill Co.
Trena Carrier – Stanford
2 brothers: Randall Isaacs – Estill Co.
Greg Isaacs – Estill Co.
11 grandchildren: Kylee Canter, Mason Canter, Sofia Collett, Jacob Smith, Scott Smith, Amber Smith, Megan Sitter, Shae Cox, Joshlyn Cox, Tara Coffey, and Devin Coffey
4 great grandchildren: Krislyn Forjone, Kenzie Coffey, Mckenna Coffey, and Sophia Coffey
Funeral services will be conducted Tuesday, September 14, 11 AM at the Warren F. Toler Funeral Home Chapel. Burial was at the Walton Cemetery. Visitation was held Monday from 6 to 9 PM at the Funeral Home.