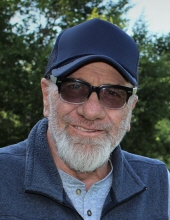 Obituary for Ricky Napier
Ricky Napier, age 65, of South Irvine Road in Irvine, passed away Tuesday, January 19, 2021, at the Ephraim McDowell Regional Medical Center. He was born February 19, 1955 in Whiteburg, KY and was the son of the late Isaac and Amanda Campbell Napier. He was a retired CSX employee and attended the Emmanuel Baptist Church. He was a Harley Davidson enthusiast and had lived in Estill County most of his life. He is survived by:
His wife: Virginia Lee Seale Napier
1 daughter: Deidre Jo Reeves - Richmond
2 sons: Derrick Ryan (Laura) Napier - Winchester
Josh Napier - Irvine
1 sister: Maxine Puckett - Irvine
7 grandchildren
He was preceded in death by his brother, Isaac Napier, Jr.
Visitation for the public will be held Saturday, January 23, from 3 to 5 PM at the Warren F. Toler Funeral Home. Private funeral services will be conducted by Bro. Kevin Puckett.