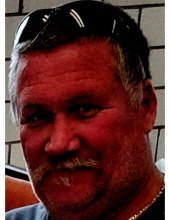 Obituary for Richard Darren Kelley
Richard Darren Kelley, age 54, of Dry Ridge Road in Irvine, passed away Sunday, August 2, 2020, at the Marcum & Wallace Memorial Hospital following a short illness. He was born July 20, 1966 in Lee County and was the son of Jessie Mae Lamb Kelley Neal and the late Robert Stanley Kelley. He was an employee of the Lexington Quarry and was a member of the Shriners. He had lived in Estill County all his life. At his death, he gave the gift of life through organ donation. He is survived by:
His wife: Wilma Lee Sparks Kelley
2 daughters: April Harrison Estill Co.
Clarissa Harrison Estill Co.
3 sisters: Agnes Faye (Donald) Ross Estill Co.
Rhonda Riley Estill Co.
Jennifer (Brian) Brewer Wolfe Co.
3 brothers: Billy (Loretta) Kelley Estill Co.
Jimmy Brown Kelley Estill Co.
Stanley Ray (Sharon) Kelley Estill Co.
3 grandchildren: Brooklyn Crowe, Charlee Crowe and Taylor Williams
Several nieces and nephews and a host of special cousins and friends
Friends may call between 6 and 9 PM Thursday, August 6, at the Warren F. Toler Funeral Home. Memorial services will be held at a later date.
In lieu of flowers, donations are suggested to the Shriner's Hospital.