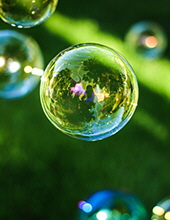 Obituary for Reva Dixon Toler
Reva Dixon Toler, age 81, of Hollyhill Drive in Lexington, passed away Wednesday, March 20, 2019 at Saint Joseph Hospital in Lexington. She was born July 5, 1937 in Estill County and was the daughter of the late George P. and Thelma Hymer Dixon. She was preceded in death by her husband, John Toler. She was a homemaker and was a member of the Wagersville Pentecostal Church of God. She had lived in Estill County most of her life. She is survived by:
1 Daughter: Fay Isaacs - Lexington

2 Sons: William Gayle Smith - Lexington
Ronnie P. Smith - Winchester

10 Grandchildren 21 Great Grandchildren


Funeral services will be conducted Saturday, March 23, 1 PM at the Warren F. Toler Funeral Home Chapel by Bro. Jerry Rose and Bro. Phillip Smith. Burial will follow in the West Irvine Cemetery. Friends may call after 11 AM Saturday at the funeral home.