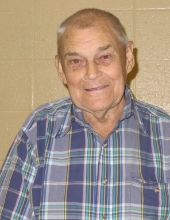 Obituary for Reece "Rabbit" Wise
Reece "Rabbit" Wise, age 91, of Furnace Junction in Ravenna, passed away Wednesday, February 15, 2023, at the Compassionate Care Center. He was born June 29, 1931, in Estill County and was the son of Claude and Viola Gail Walters Wise. He was a long-time laborer in construction and a member of the Laborers Union Local 189. He attended the Gum Springs Church of God and had lived in Estill County all his life. He loved working in his garden and sharing its bounty with others. He was preceded in death by his wife, Barbara Jean Profitt Wise, and is survived by:
1 daughter: Rita Wise Land - Richmond
1 son: Jesse Alan Wise - Ravenna
2 brothers: Wayne (Wilma) Wise - Ravenna
Dorstle "Doss" (Anna Gay) Wise - Powell Co.
2 grandchildren: Savannah Lorene Land and Michaela Elizabeth Land
He was preceded in death by his parents, his wife, 1 daughter, Connie Lois Wise, 3 sisters, Dorothy Wise Tipton, Retha Wise, Evie Wise and 1 brother, Floyd "Buster" Wise.
Funeral services will be conducted Saturday, February 18, 12 PM at the Warren F. Toler Funeral Home Chapel. Burial will be at the Marble Yard Cemetery. Visitation will be held on Saturday from 11 AM to 12 PM.
In lieu of flowers, the family suggests that donations be made to the Compassionate Care Center, 350 Isaacs Lane, Richmond, KY 40475.