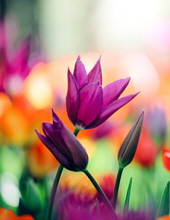 Obituary for Rebecca Lynn Estes
Rebecca Lynn Estes, age 70, of Patsy Road in Irvine, passed away Saturday, March 19, 2022, at the University of Kentucky Medical Center. She was born March 20, 1951, in Flint, Michigan and was the daughter of the late Alvin F. Robbins and Alvina Jewell Abney. She is survived by:
3 sons: Michael (Norma) Estes - Louisville
Jeff (Crystal) Estes - Lexington
Nathan (Tara) Estes - Lexington
6 sisters: Norma Williams - Lexington
Gwen (Clay) Burton - Nicholasville
Brenda Brandenburg - Irvine
Dena Gilvin - Irvine
Pam Isaacs - Irvine
Carolyn (Joe) Turner - Indiana
1 brother: Alvin (Linda) Robbins - Lexington
10 grandchildren
She was preceded in death by an infant son, Jason Estes, and 2 siblings, Mark Robbins and Angie Carter.
Funeral services will be conducted Monday, March 21, 2 PM, at the Warren F. Toler Funeral Home. Burial will be at the Robbins-Abney Cemetery. Visitation will be held Monday from 12 to 2 PM at the Funeral Home.