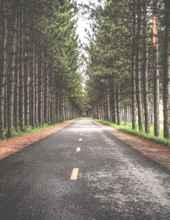 Obituary for Raymond Gene Stamper
Raymond Gene Stamper, age 78, of Walnut Grove Road in Somerset, passed away Thursday, September 3, 2020, at the Compassionate Care Center following a long illness. He was born January 24, 1942 in Estill County and was the son of the late Alex and Haynes Miller Stamper. He was an auto body repairman and attended the Hargett Baptist Church. He had lived in Estill County most of his life. He was preceded in death by his wife, Lisa Stakelbeck Stamper. He is survived by:
1 daughter: Alicia (Michael Jordon) Demmitt - Somerset
1 sister: Margaret Dunn - Fayette Co.
1 brother: Billy Don Stamper - Estill Co.
1 grandchild: Ambrozia Demmitt
Special friend: Lavonia Sebastian
Friends may call between 11 AM and 1 PM Monday at the Warren F. Toler Funeral Home. Private funeral services will be held with burial at the Sparks Allenbaugh Cemetery.