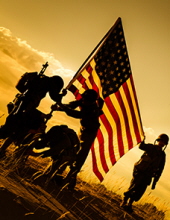 Obituary for Ray Muncie
Ray Muncie, age 91, of Dry Branch Road in Irvine, passed away Monday, November 26, 2018, at the Irvine Nursing & Rehabilitation Center following a long illness. He was born February 17, 1927 in Estill County and was the son of the late Hal and Eudell Winburn Muncie. He was a United States Army veteran of World War II serving two terms. He was a retired employee of Bundy Tubing and was of the Baptist faith. He had lived in Estill County all his life. He was preceded in death by his wife, Lizzie Berryman Muncie. He is survived by:
His son: Danny Ray (Rose Marie) Muncie Irvine
2 Sisters: Theda Christopher Ohio
Helen Mays Estill Co.
1 Brother: Larry Dale Muncie Estill Co.
7 Grandchildren 13 Great Grandchildren 7 Great-Great Grandchildren
He was preceded in death by his daughter, Ann Elizabeth Muncie Flynn, 3 sisters; Edna Berryman, Oma Catherine Muncie, Agnes Neal and 2 brothers; James Wayne Muncie and Elmer Muncie.
Funeral services will be conducted Thursday, November 29, 1 PM at the Warren F. Toler Funeral Home Chapel by Bro. Scott Rogers. Burial will be at the Sunset Memorial Gardens. Friends may call after 11 AM Thursday at the Warren F. Toler Funeral Home.