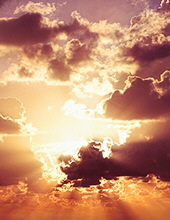 Obituary for Randall Shumate
Randall Shumate, age 72, of Rose Ridge in Irvine, passed away Wednesday, March 25, 2020, at the Lee County Nursing Home following a long illness. He was born December 13, 1947 in Estill County and was the son of the late Cecil Shumate and Fairry Rose Warner. He was a retired truck driver with Dennis Transportation and a member of the Bethel Christian Church. He had lived in Estill County most of her life. He is survived by:
His son: Randy (Becky) Shumate - Estill Co.
1 sister: Alice Faye Houston - Georgetown
1 half-brother: Roger Dale Warner - Estill Co.
2 grandchildren: Chris Miller and Robin Brooks
5 great grandchildren: Cameron Miller, Trista Miller, Timothy Miller, Kiley Brooks and Madeline Brooks
He was preceded in death by his brother, Cecil Roy Shumate.
Private services will be conducted. Warren F. Toler Funeral Home is in charge of arrangements.