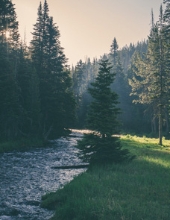 Obituary for Randall Joe Goosey
Randall Joe Goosey, age 71, of Winston Road in Irvine, passed away Monday, February 6, 2023, at the Irvine Nursing and Rehab Center. He was born February 14, 1952 in Madison County and was the son of the late Elmer and Pearl Conner Goosey. He was a retired Construction Worker and of the Holiness faith. He is survived by:
3 sons: Randy Joe Goosey - Estill Co.
Michael (Tiffany) Goosey - Madison Co.
Rick Goosey - Estill Co.
3 sisters: Brenda Logsdon - Estill Co.
Barbra Richardson - Estill Co.
Geraldine (Steve) Chaney
1 brother: Bill (Pamela) Goosey - Estill Co.
3 grandchildren: Brandon Goosey, Aaron Williams, and Faylen West
In addition to his parents, he was preceded in death by his grandparents, Bertha and Dudley Conner, and Claudia and Ledger Goosey, the mother of his children, Sharon Lois Goosey, 1 sister, Shirley Ann Estes, and 2 brothers, Elmer Goosey Jr. and Raymond Goosey
A graveside service will be conducted Sunday, February 12, 12 PM at the Goosey Cemetery. The Warren F. Toler Funeral Home is in charge of arrangements.
Pallbearers: Michael Goosey, Rick Goosey, Randy Jo Goosey, Greg Richardson, Brandon Goosey, and Aaron Williams