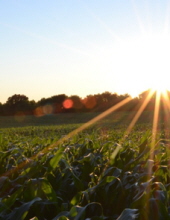 Obituary for Pleasant Davis
Pleasant Davis, age 79, of Reges Road in Irvine, passed away Sunday, December 20, 2020, at his home. He was born August 18, 1941 in Estill County and was the son of the late James and Mary Ann McKinney Davis. He was a former employee of Davis H. Elliott Electric and attended the Baptist Church. He was a musician who enjoyed playing the guitar, mandolin, banjo and french harp. He had lived in Estill County most of his life and is survived by:
His wife of 54 years: Wanda Whitted Davis
2 daughters: Sharon (Michael) Young - Morehead
Regina Davis - Irvine
1 son: Stanley Davis - Irvine
1 sister: Elaine (Gary) Powell - Ravenna
3 brothers: James (Joann) Davis - Ohio
Johnny Davis - Richmond
Patrick (Cheryl) Doyle - Tennessee
2 grandchildren: Christina Manes and Amanda Young
2 great grandchildren: Lily and Johnathan
He was preceded in death by 1 son, Gary Davis and 5 siblings, Opal Chaney, Mattie Goeltzenleuchter, Donna McIntosh, Betty Chaney and Larry Paul Davis.
Private graveside services were held Tuesday, December 22, at the Turpin Cemetery by Donnie Watson. The Warren F. Toler Funeral Home was in charge of arrangements.