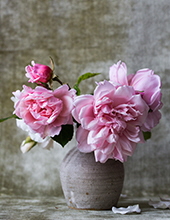 Obituary for Phyllis Ann Townsend
Phyllis Ann Townsend, age 70, of Dug Hill Road in Irvine passed away Friday, January 24, 2020, at her home following a long illness. She was born January 12, 1950 in Beattyville and was the daughter of the late Orval and Frances Ruth Cole Raines. She was a mother, a homemaker and a quilter. She attended the Church of the Living God and had lived in Lee County most of her life. She was preceded in death by her husband, Hershel Townsend. She is survived by:
2 Daughters: Teresa Lynn Raines - Richmond
Angelia Marie (Harold) Moore - Irvine
2 Sons: Frederick Lee (Paula) Townsend - Irvine
Hershel Dewayne Townsend - Irvine
3 Sisters: Shirley McIntosh - Beattyville
Opal Davidson - Beattyville
Margaret (Gentry) McIntosh - Beattyville
2 Brothers: James (Shirley) Raines - Richmond, IN
Vernon (Shannon) Raines - Beattyville
4 Grandchildren: James Canaan Moore - Beattyville
Joshua Ray Collins - Irvine
Cody Nathaniel Collins - Irvine
Caitlyn Nicole Moore - Richmond
She was preceded in death by 3 siblings; Drucilla McKinney, Ernie Lee Raines and Orval Leon Raines.
Funeral services will be conducted Monday, January 27, 1 PM at the Warren F. Toler Funeral Home Chapel by Bro. Elmer Mays. Burial will be at the Johnson Cemetery. Friends may call between 11 AM and 1 PM Monday at the Funeral Home.