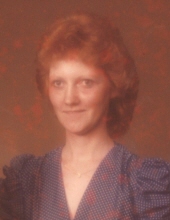 Obituary for Phyllis Adele Williams
Phyllis Adele Williams, the wife of the late Wesley Franklin Williams transitioned from her earthly home on Saturday, September 3, 2022.
Phyllis had a passion and a gift for writing poetry. She wrote poems for many in the community and about our great country and veterans. Her late husband, Wesley was a veteran of the Korean War. She had received several awards and was published in the local paper Citizens Voice and Times.
Phyllis and Wesley were blessed with three children Mike, Jenny, and Crystal. Throughout the years the family grew to include Mike's wife Sandi and their two amazing children Michel and Matthew. Crystal's family also grew to include her husband Arya Iranmanesh and a heart warrior son Kamron Wesley Iranmanesh.
Phyllis has three surviving siblings: Ronnie, Linda, and LaVerne, which all reside in Ohio.
The funeral will be held at Warren F. Toler Funeral Home on Monday, September 12, 2022, at 12 PM in Irvine, Kentucky. Visitation will be held from 11 AM to 12 PM.
The graveside burial will be immediately following the funeral at Young and Dunn Cemetery.