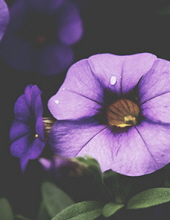 Obituary for Penelope "Penny" Faith Bishop
Penelope "Penny" Faith Bishop, age 52, of Elm Street in Ravenna, passed away Friday, February 3, 2023, at the Compassionate Care Center in Richmond following a short illness. She was born April 1, 1970, in Estill County and was the daughter of Earl Wayne Bishop Sr. and Carolyn Sue Scenters Bishop. She was a Seamstress for Carhartt and was of the Holiness Faith. She had lived in Estill County for all her life. Survivors in addition to her parents include:
Her daughter: Courtney Sue (John) King - Estill Co.
3 brothers: Earl Wayne Bishop Jr. - Estill Co.
Russell Ray Bishop - Estill Co.
Tony Lee Bishop - Hamilton, Ohio
1 grandchild: Lucian Zakari King
Visitation will be held Monday, February 6, from 1 to 3 PM at the Warren F. Toler Funeral Home.
In lieu of flowers, donations are suggested to the Compassionate Care Center in Richmond, KY at 350 Isaacs Ln, Richmond, KY 40475