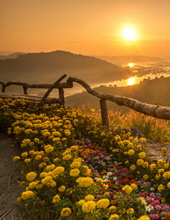 Obituary for Paul Edward Rose
Paul Edward Rose, age 86, of Blue Run Road in Irvine, passed away Monday, March 14, 2022, at his home following a long illness. He was born April 15, 1935 in Estill County and was the son of the late Fred and Myrtle Mansfield Rose. He was a retired employee of Bentler Automotive and a member of the Sandhill Christian Church. He is survived by:
His wife: Bettye Hensley Rose
1 daughter: Juanita (Jack) Lantzer - Indiana
1 son: Dennis (Tammy) Rose - Madison Co.
2 sisters: Betty Rose - Estill Co.
Lucille "Moss" Moore - Estill Co.
5 grandchildren and 9 great grandchildren
He was preceded in death by his parents, and 2 siblings, Juanita and James Rose.
Funeral services will be conducted Friday, March 18, 1 PM at the Sandhill Christian Church with Bro. Matt Vaught and Bro. Ronald Lutes officiating. Burial will be at the West Irvine Cemetery. Visitation will be held Thursday from 6 to 8 PM at the Warren F. Toler Funeral Home and after 12 PM Friday at the Church.