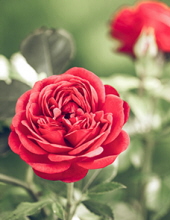 Obituary for Patricia Gail Hurley
Patricia Gail Hurley, age 62, of Wisemantown Road in Irvine, Kentucky, passed away Wednesday, April 28, 2021, at the Compassionate Care Center in Richmond, following a long illness. She was born March 20, 1959, in Estill County, a daughter of the late Howard and Geraldine Lutes Wilson. She was a Homemaker and had lived in Estill County all her life. She was a member of the Pine Grove Pentecostal Church of God. She is survived by:

1 Son: Jeremiah Vaught Estill Co.

3 Sisters: JoAnn Harrison Estill Co.
Darlene Ballard Estill Co.
Loretta Mackey West Virginia

3 Grandchildren: Emerald Vaught
Payton Hall
Jaxon Hall

She was preceded in death by 2 Brothers, Lonnie and Willie Wilson.

Visitation for the public will be held Saturday, May 1st, from 11 AM until 1 PM at the Warren F. Toler Funeral Home. Private funeral services will be held by Bro. Sidney Sparks with burial to follow in the West Irvine Cemetery.