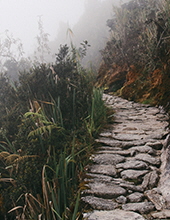 Obituary for Owen Woolery
Owen Woolery, age 60, of Woolery Lane in Irvine, passed away Wednesday, September 15, 2021, at his home following a short illness. He was born January 19, 1961 in Madison County and was the son of the late Owen and Ruby Catherine Griffin Woolery. He was a mechanic and had lived in Estill County all his life. He is survived by:
1 brother: Alvin (Virginia) Woolery - Estill Co.
1 nephew: Jeremy (Andrea) Woolery
2 great nephews: Hayden and Chase Woolery
1 great niece: Maddi Woolery
He was preceded in death by his nephew, Jamey Woolery.
Graveside services will be conducted Friday, September 17, 3 PM at the Woolery Cemetery with Bro. Mark Pearson officiating. The Warren F. Toler Funeral Home is in charge of arrangements.