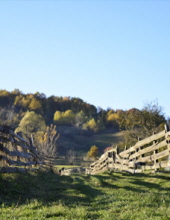 Obituary for Owen Woolery
Owen Woolery, age 83, of Woolery Lane in Ravenna passed away Sunday, May 3, 2020, at the Marcum & Wallace Memorial Hospital following a long illness. He was born January 19, 1937 in Estill County and was the son of the late Jimmy and Josie Walling Woolery. He was a retired mechanic and attended the Christian Church. He had lived in Estill County most of his life. He was preceded in death by his wife, Ruby Catherine Griffin Woolery. He is survived by:
2 sons: Alvin (Virginia) Woolery - Estill Co.
Owen Woolery, Jr. - Estill Co.
1 grandchild: Jeremy (Andrea) Woolery
3 great grandchildren: Hayden, Chase and Maddi Woolery
He was preceded in death by 1 grandchild, Jamey Woolery, and 7 siblings: Thelma, Lillian Young, Eunice Woolery, Birble, Howard, Alton and Willard Woolery.
Private services will be conducted. The Warren F. Toler Funeral Home is in charge of arrangements.