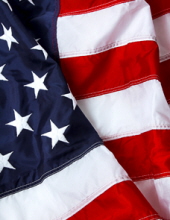 Obituary for Ovie Tipton
Ovie Tipton, age 91, of Cedar Grove Road in Irvine, passed away Monday, November 18, 2019 at his home following a long illness. He was born February 18, 1928 in Estill County to the late Ruben Tipton and Laura Chaney Tipton. He retired from General Motors and was a member of the Faith Baptist Church. He was an Army veteran during the Korean Conflict. He was preceded in death by his wife, Mildred "Milly" Alcorn Tipton. He lived in Estill County for the last 6 years. He is survived by:

1 Daughter: Lori Tipton Lee - Estill Co.
2 Grandchildren: Ashley Lorin Simpson and Garret James Simpson
3 Step grandchildren: Heather Payne, Holly Osborne, and Hilary Trinadad
Special nieces and nephews: Esco Crowe, Shelby Crowe, Janette Dixon, and Trisha Shannon
Several nieces and nephews
Great nieces and nephews

He was preceded in death by 1 Stepdaughter, Kimberly Kolsky; 3 sisters, Betty Ann Crowe, Offie Lee Tipton, and Cleary Tipton; 4 brothers, Thomas Tipton, Shelby "Red" Tipton, Joe Tipton, and Grover Tipton; a special nephew, Rudolf Crowe; and one niece, Bernice Dixon.

Funeral services will be conducted Thursday, November 21, 6 PM at the Warren F. Toler Funeral Home Chapel by Bro. Terry Barnes. Friends may call after 5 PM Thursday night until service time at the funeral home.

Burial will be Friday, 12 PM at the Valley View Memorial Gardens in Xenia, Ohio.