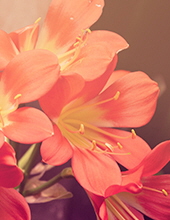 Obituary for Ollie Mae McIntosh
Ollie Mae McIntosh, age 89, of Lazy Circle Drive in Ooltewah, Tennessee, passed away Wednesday, March 4, 2020, at the Hospice of Chattanooga following a short illness. She was born May 5, 1930 in Estill County and was the daughter of the late Floyd D. and Martha Puckett Moreland. She was a retired GE employee and attended the Church of God. She had lived in Estill County most of her life. She was preceded in death by her husband, Hester McIntosh. She is survived by:
2 daughters: Dian Jager - Missouri
Loretta Shepard - Tennessee
1 son: Richard McIntosh - North Carolina
2 sisters: Mary Jane Puckett - Estill Co.
Illene Wolfinbarger - Estill Co.
1 brother: Floyd D. Moreland, Jr. - Estill Co.
11 grandchildren, several great grandchildren and several great-great grandchildren
She was preceded in death by 3 sisters; Della Ree Moreland, Minnie Golden Moreland, Susie Tuggle and 2 brothers; John and Fred Moreland.
Funeral services will be conducted Sunday, March 8, 2 PM at the Warren F. Toler Funeral Home Chapel. Burial will be at the Crowe Cemetery. Friends may call from 11:30 AM to 2 PM Sunday at the Warren F. Toler Funeral Home.