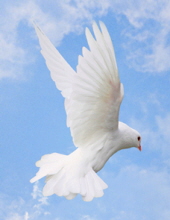 Obituary for Ollie Jean Rogers
On Friday, July 10, 2020, Ollie Jean Rogers, a loving aunt and special care giver, passed away at the age of 89 at the Lee County Care and Rehabilitation Center. Jean was born on September 25, 1930 in Crystal, Kentucky in Lee County to Raymond and Lucy Lee Rogers. Her parents preceded her in death along with eleven siblings; Omer Rogers, Otis Rogers, Jay Rogers, Ray Rogers, Edna Bailey, Helen Tipton, Ethel Durbin, Ruby Caldwell, Mattie Rogers, Geneva Williams, and Kathleen Rogers. Jean is survived by a host of nieces, nephews and cousins. Jean retired from Safeco Insurance in Cincinnati, Ohio with over 30 years of service in 1988. She moved to Estill County after retirement and volunteered at Hospice in Irvine.
She was known for her quick wit, compassionate spirit, and the desire to help others. Jean touched many lives in her family and the community she served. She was a member of Faith Baptist Church at Crystal.

Friends may call Wednesday, July 15, between 10 AM and 12 PM at the Warren F. Toler Funeral Home. Private funeral services will be held.