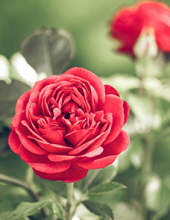 Obituary for Nora Helton
Nora Helton, age 97, of Ridge Road in Irvine, passed away Thursday, June 4, 2020, at the Irvine Nursing & Rehabilitation Center following a long illness. She was born August 23, 1922 in Estill County and was the daughter of the late James Richard and Rosa Ann Puckett McIntosh. She was a housewife and widow of Berl Reese Helton. She was attended the Holiness Church and had lived in Estill County all her life. She is survived by:
2 daughters: Elwanda Holland - Florida
Rebecca Arvin - Irvine
3 grandsons 5 great grandchildren
She was preceded in death by 7 siblings; Stella Puckett, Mary Elizabeth Barnes, Nancy Tipton, Hester, Clyde, Floyd and Willie McIntosh.
Friends may call from 11 AM to 1PM Monday, June 8, at the Warren F. Toler Funeral Home. Private funeral services will be conducted.