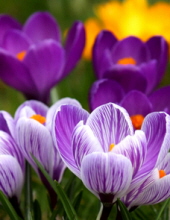 Obituary for Nita Jane Tipton
Nita Jane Tipton, age 60, of Broadway in Irvine, passed away Monday, May 9, 2022, at the Compassionate Care Center in Richmond following a short illness. She was born October 7, 1961, in Fayette County and was the daughter of the late Charles and Etta Estes Willis. She was a homemaker and had lived in Estill County all her life. She is survived by:
Her husband: Donald Price Tipton
1 daughter: Amanda Sue (Terry) Sexton - Estill Co.
2 sisters: Bessie Winkler - Estill Co.
Sue Patrick - Owen Co.
1 brother: Claude Willis - Estill Co.
2 grandchildren: Kayden and Karsyn Sexton
She was preceded in death by 1 brother, Danny Willis.
No memorial services are scheduled. The Warren F. Toler Funeral Home is in charge of arrangements.