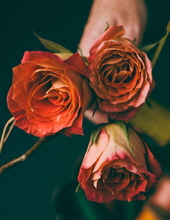 Obituary for Nina Justice Cannon
Nina Justice Cannon, age 78, of Mockingbird Lane in Irvine, passed away Wednesday, December 9, 2020, at Baptist Health in Richmond following a long illness. She was born August 18, 1942 in Pikeville and was the daughter of the late Robert and Bertha Thacker Justice. She was a homemaker and had lived in Estill County for the past 7 years. She is survived by:
Her husband: John Wayne Cannon
1 daughter: Kristin Deering - Estill Co.
1 son: Joe Fuller - Estill Co.
6 grandchildren and 1 great grandchild
She was preceded in death by 1 son, Michael Cannon and 1 sister, Hazel Lester.
Memorial services are not scheduled at this time. The Warren F. Toler Funeral Home is in charge of arrangements.