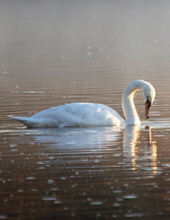 Obituary for Mildred Armeda Brandenburg
Mildred Armeda Brandenburg, age 57, of Sulphur Wells Road North in Irvine passed away Thursday, September 20, 2018, at her home following a long illness. She was born April 2, 1961 in Estill County and was the daughter of the late Douglas and Emily Fields Tipton. She was an employee of the Estill County School System and worked at the South Irvine Elementary School. She was a member of the Irvine Free Methodist Church where she served as a Sunday School teacher and song leader. She especially loved scrap booking and flowers. She is survived by:

Her husband: Ricky Lynn Brandenburg

1 Daughter: Michele Lee (David) Abraham Estill Co.

2 Sons: Noah Glenn Brandenburg Estill Co.

Ricky (Brittany) Brandenburg, Jr. Estill Co.

3 Sisters: Mary (Randall) Sparks Estill Co.

Lillie Mae Johnson Estill Co.

Lee Lane Fayette Co.

6 Brothers: Douglas (Rosetta) Tipton, Jr. Indiana

Robert (Rita) Tipton Indiana

Darrell (Louise) Tipton Indiana

James (Shelia) Tipton Indiana

Lester (Susie) Tipton Indiana

Vernon Tipton Estill Co.

3 Grandchildren: Brooklyn Faith, Cailey Marie and Darren Levi Brandenburg

Several nieces and nephews

She was preceded in death by 1 daughter, Samantha Jo Brandenburg, 2 sisters; Ann Lane and Elaine Webb and 1 brother, William Earl Young.

Funeral services will be conducted Monday, September 24, 1 PM at the Warren F. Toler Funeral Home Chapel by Bro. Tim Floyd and Bro. Chris Carlyle. Burial will be at the Gould Cemetery. Friends may call between 6 and 9 PM Sunday at the Warren F. Toler Funeral Home.