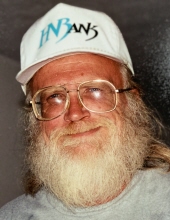 Obituary for Michael B. Tipton
Michael B. "Beasley" Tipton, age 69, of Tipton Ridge Road in Ravenna passed away Wednesday, April 10, 2019, at his home. He was born February 5, 1950 in Estill County and was the son of the late Alvin Dudley and Hazel Walters Tipton. He served in the United States Air Force. He was a retired electrician and former teacher at the Estill County Middle School. He was a member of the Mt. Carmel Christian Church and had lived in Estill County most of his life. He is survived by:
2 Sisters: Rebecca Bishop - Ravenna
Jessie Puckett - Ravenna
1 Brother: Tyrone Tipton - Kannapolis, NC
4 Nieces: Kim Gould, Tammy Tucker, Pamela Jones and Libby Puckett
1 Nephew: Terry Puckett
6 Great Nieces: Marlee Isaacs, Arianna Tucker, Chelsea Parker, Caroline Josey and Kyleigh Puckett
4 Great Nephews: Noah Isaacs, Brandon Tipton, Justin Tipton and Liam Puckett
2 Great-Great Nieces: Eden Parker and Veda Josey
2 Great-Great Nephews: Levi Parker and Isaac Tipton
He was preceded in death by 1 brother-in-law, Bobby Puckett, 1 sister-in-law, Deloris Tipton and 1 nephew, James Alvin Tipton.
Funeral services will be conducted Monday, April 15, 1 PM at the Warren F. Toler Funeral Home Chapel by Bro. Mark Pearson. Burial will be at the Tipton Cemetery. Friends may call after 11 AM Monday at the Warren F. Toler Funeral Home.