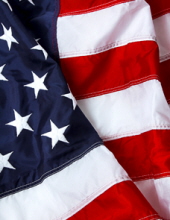 Obituary for Melvin Lee Wiliams
Melvin Lee Williams, age 80, of Cedar Grove Road in Irvine passed away Sunday, March 17, 2019, at the Compassionate Care Center following a short illness. He was born April 29, 1938 in Estill County and was the son of the late Amos Lee and Vina Puckett Williams. He served in the Army National Guard and was a retired United States Postal Service employee. He was a member of the Rice Station Christian Church and the Twin Kruzerz. He was a retired member of the 4-H Council and the Estill County Fair Board. He had lived in Estill County all his life. He is survived by:
His wife: Terry Lynn Hunt Williams
2 daughters: Leah Williams - Estill Co.
Cindy (Jose) Garcia - Texas
2 sons: Christopher Lee Williams - Estill Co.
Jeff (Sharon) Pearson - Madison Co.
2 sisters: Bobbie Jean Johnson - Lee Co.
Glenda June Wiseman - Estill Co.
1 brother: Ernest Wayne Griffin - Madison Co.
8 grandchildren: Jason (Brittany) Williams, Lona Kate Williams, Mason Lee Williams, Jacob Alexander Williams, Juniper Good, Zaylah Good, Caden Pearson and Lily Brooke Pearson
He was preceded in death by 1 son, William Williams, 5 sisters; Dorothy Williams, Marcella Cooper, Sarilda Mae Ross, Edith Faye Dozier, Roxie Roundtree and 1 brother, Amos "Bud" Williams.
Funeral services will be held Wednesday, March 20, 11 AM at the Rice Station Christian Church by Bro. Joe Hall and Bro. Matt Vaught. Burial will be at the Thomas Williams Cemetery. Friends may call between 6 and 9 PM Tuesday at the Warren F. Toler Funeral Home and after 10 AM Wednesday at the Church.