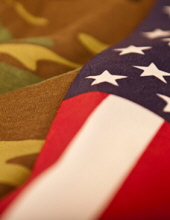 Obituary for Maurice Ray Hisel
Maurice Ray Hisel, 71, of Winchester Road in Irvine, passed away Saturday, May 7, 2022 at the Compassionate Care Center in Richmond following a long illness. He was born July 30, 1950 and was the son of the late Oscar and Dorothy Collins Hisel. He was a retired Heavy Equipment Operator and was an Air Force Veteran. He had lived in Estill County for the last 25 years. He is survived by:

3 daughters: Sandra Johnson (Brian) - Estill Co.
Elizabeth Hisel - Sadieville, KY
Julia Boian (Henry Jr.) - Estill Co.
5 grandchildren: Kyla Mullins, Jeffery Hisel, Elisea Durham, Kaden Durham and Letty Boian
1 great grandchild: Vada Mullins
His dog, Emmie.

In addition to his parents, he was preceded in death by his wife, Darlene Angel Hisel.

Memorial services will be conducted at a later date. The Warren F. Toler Funeral Home is in charge of arrangements.