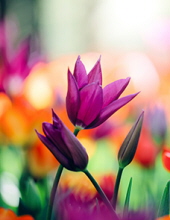 Obituary for Mary Katherine Puckett
Mary Katherine Puckett, age 87, of Furnace Junction in Ravenna, passed away Wednesday, September 21, 2022, at the Baptist Health in Richmond following a long illness. She was born July 22, 1935, in Estill County and was the daughter of Floyd and Martha Jane Puckett Moreland. She was a retired Phillips Lighting employee and a member of the Mt. Carmel Christian Church. She had lived in Estill County all her life. She is survived by:
Her son: Nicholas Ray (Theresa) Puckett - Richmond
1 sister: Ileen Durham - Irvine
1 brother: Floyd Moreland, Jr. - Irvine
6 grandchildren and 8 great grandchildren
She was preceded in death by her parents, her husband, Willard Lee Puckett, her daughter, Vanessa Puckett Taylor, 4 sisters, Della Moreland, Ollie McIntosh, Minnie Osborne, Susie Tuggle and 2 brothers, John and Fred Moreland.
Funeral services will be conducted Friday, September 23, 11 AM at the Warren F. Toler Funeral Home Chapel with Bro. Marc Pearson officiating. Burial will be at the Crowe Cemetery. Visitation will be held Thursday from 6 to 9 PM at the Funeral Home.