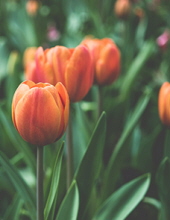 Obituary for Mary Karen Johnson
Mary Karen Johnson, age 62, of Clearview Drive in Irvine, passed away Saturday, April 25, 2020, at her home following a long illness. She was born November 25, 1957 in Estill County and was the daughter of the late Willie and Beatrice Plowman Hurley. She was a homemaker and a member of the Full Gospel Evangelist Ministry. She had lived in Estill County all her life. She is survived by:
Her husband: Horace Charles Johnson
1 daughter: Patty Turner (Herman) - Estill Co.
1 son: Terry Johnson (Tina) - Estill Co.
Sister-in-law: Pat Olinger (Gary) - Estill Co.
1 brother: Mitchell Hurley - Estill Co.
3 grandchildren: Russell Wiseman, Tyler Wiseman and Alicia Rawlins (Kyle)
3 great grandchildren: Kaleb Goosey, Kayla Goosey, Keeley Goosey
Special granddaughter: Angelica Bailey
She was preceded in death by 1 sister, Katherine Allen and 4 brothers; Bradley, Matthew, Dale and Russell Hurley.
Private services will be conducted. Warren F. Toler Funeral Home is in charge of arrangements.