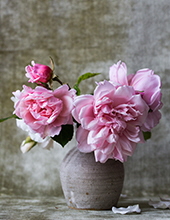 Obituary for Martha Ann Sparks
Martha Ann Sparks, age 81, of Walton Road in Irvine, passed away Tuesday, November 27, 2018, at her home following a long illness. She was born February 20, 1937 in Estill County and was the daughter of the late Vernon and Ada Walling Berger. She was a homemaker and a former nurse's aide with the Irvine Health & Rehabilitation Center. She had lived in Estill County most of her life. She was preceded in death by her husband, William Sparks. She is survived by:
1 Daughter: Charlotte Rogers Irvine
1 Son: Larry Sparks Richmond
4 Grandchildren 9 Great Grandchildren
She was preceded in death by 1 sister, Wilma Flinchum and 3 brothers; Leonard, Shirley and Linville Berger.
Funeral services will be conducted Friday, November 30, 11 AM at the Sunset Memorial Gardens by Donnie Watson. Warren F. Toler Funeral Home is in charge of arrangements.