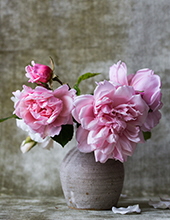 Obituary for Marie Tipton
Marie Tipton, age 75, of Main Street in Irvine, passed away Monday, December 26, 2022, at her home following a long illness. She was born March 20, 1947, in Lee County and was the daughter of the late Buck and Reva Jean Stamper Ingram. She was retired from the Tipton Motor Company and attended the Pine Crest Baptist Church. She had lived in Estill County all her life. She is survived by:
Her husband: Jackie Berlin Tipton
2 stepsons: Leslie Shawn (Jennifer) Tipton - Madison Co.
Jeremy Glen Tipton - Estill Co.
2 sisters: Mary King - Lee Co.
Brenda Deaton - Lee Co.
2 step-grandchildren: Tyler and Lauren
1 step great granddaughter: Nora Ruth Tipton
Funeral services will be conducted Thursday, December 29, 1 PM at the Warren F. Toler Funeral Home Chapel. Burial will be at the Sunset Memorial Gardens. Visitation will be held Thursday from 11 AM to 1 PM.
Pallbearers: Tyler Tipton, Tom Deaton, Brian Crowe, Donnie Watson, David Ross and Shawn Tipton