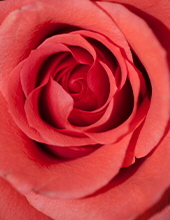 Obituary for Lotha Mae Allen
Lotha Mae Allen, age 92, of Geneva Avenue in Irvine, passed away Monday, September 30, 2019, at the Irvine Nursing & Rehabilitation Center following a long illness. She was born October 26, 1926 in Cincinnati, Ohio and was the daughter of the late Deward and Rachel Witt Hisle. She owned Allen's Grocery for over 25 years where she was famous for her Big Ham Sandwiches. She was a member of the Ivory Hill Baptist Church for over 60 years and due to her illness changed her membership to the Friendship Baptist Church. She was a former member of the Eastern Star and had lived in Estill County most of her life. She was preceded in death by her husband, Otis Allen. She is survived by:
1 Daughter: Linda Allen Webb Irvine
6 Grandchildren, 13 Great Grandchildren, 18 Great-Great Grandchildren and 1 Great-Great-Great Grandchild
Special Caregiver: Deborah Cheney Estill Co.
She was preceded in death by 1 daughter, Brenda Carol Thomas, her sons-in-law, Jimmy Webb, David Thomas, 1 brother, Dallas Hisle, 2 grandchildren; David Allen Thomas, Gregory Stone and her long-time companion, Shine Samples.
Funeral services will be conducted Friday, October 4, 1 PM at the Warren F. Toler Funeral Home Chapel by Bro. Marvin Neal and Bro. Scott Rogers. Burial will be at the West Irvine Cemetery. Friends may call between 6 and 9 PM Thursday at the Warren F. Toler Funeral Home.
Pallbearers: Randall Harrison, Mike Edmonson, Josh Bush, Bill Taulbee, Chadley Graham, Mike Murphy and Kevin Power
Honorary Pallbearers: Gregory Stone, Tommy Stone, Gene Samples, Jerry Samples, Ivan Miller and the Men of Friendship Baptist Church.
In lieu of flowers, donations are suggested to the Friendship Baptist Church or the Irvine Nursing and Rehabilitation Council.