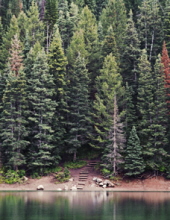 Obituary for Lloyd Wiseman
Lloyd Wiseman, age 69, of White Oak Road in Irvine, passed away Monday, September 9, 2019 at his home. He was born August 24, 1950 in Estill County to Christine West Wiseman and the late Dewey Wiseman. He was a retired Pepsi distributor and attended the Hargett Church of God. He lived in Estill County all his life. He is survived by:

His mother: Christine West Wiseman - Estill Co.

2 Daughters: Amy (Bradley) Crowe - Estill Co.
Susan Hix - Estill Co.

1 Son: Christopher D. (Shellie) Wiseman - Estill Co.

1 Brother: Eugene (Nettie) Wiseman - Madison Co.

5 Grandchildren: Derick (Jo) Norton, Morgan (Justin) Adekoya, Hannah Wiseman, Rocky Hix, and Canyon Hix

2 Great Grandchildren: Hagen Norton and Levi Norton

He is preceded in death by 1 Sister, Amanda Louise Wiseman

Memorial Services will be held at a later date.