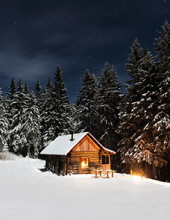 Obituary for Lloyd Bowles
Lloyd Bowles, age 70, of Sarvice Hollow in Irvine, passed away Saturday, February 20, 2021, at his home. He was born July 17, 1950 in Estill County and was the son of the late Robert Lee and Samantha Fox Bowles. He was a retired construction worker and a member of the Barnes Mountain Baptist Mission. He had lived in Estill County all his life. He is survived by:
His daughter: Julie Anne Bowles - Estill Co.
2 sisters: Gena Bowles - Estill Co.
Sarah Bunch - Madison Co.
2 brothers: Michael Bowles - Estill Co.
Ledford Bowles - Estill Co.
He was preceded in death by 3 sisters, Gladys Stepp, Peggy Murphy and Eva Conrad.
Graveside services will be conducted Wednesday, February 24, 12 PM by Bro. Jerry Rose at the Sparks Cemetery. The Warren F. Toler Funeral Home is in charge of arrangements.