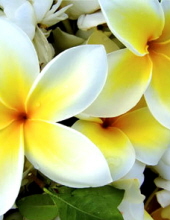 Obituary for Linda Lou Chaney
Linda Lou Chaney, age 67, of Walton Road in Irvine, passed away Saturday, August 7, 2021, at her home following a short illness. She was born May 16, 1954 in Hamilton, Ohio and was the daughter of the late Troy and Nancy Estes. She was a homemaker and a volunteer member of the Estill County Fire Department Station #2 and the Estill County Rescue Squad. She had lived in Estill County most of her life and is survived by:
Her husband: Ricky Maurice Chaney
1 sister: Vicki (Randall) Moore - Estill Co.
3 brothers: T.J. (Patti) Estes - Stamping Ground
Timothy (Traci) Estes - Estill Co.
Alfred (Barbara) Estes - Crab Orchard
Several nieces and nephews
She was preceded in death by her brother, James Estes.
Graveside services will be conducted Wednesday, August 11, 3 PM at the Walton Cemetery with John Isfort officiating. The Warren F. Toler Funeral Home is in charge of arrangements.