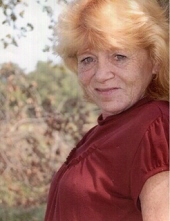 Obituary for Linda Gayle McIntosh
Linda Gayle McIntosh, age 66, of Stacy Lane in Irvine, passed away Wednesday, April 6, 2022, at her home following a short illness. She was born September 14, 1955 in Estill County and was the daughter of the late Elory and Edith Hatton Sparks. She was a homemaker and had lived in Estill County all her life. She is survived by:
2 daughters: Chasity (Mark) McKinney - Estill Co.
Crystal McIntosh (Larry Norton, Jr.) - Estill Co.
1 son: Anthony McIntosh - Estill Co.
3 sisters: Debra Hensley - Estill Co.
Wanda Rogers - Estill Co.
Jean Spencer - Estill Co.
2 brothers: Randall Sparks - Estill Co.
Donald Sparks - Estill Co.
6 grandchildren and several great grandchildren
She was preceded in death by her parents, 3 sisters, Wave McIntosh, Elaine McIntosh, Elma Tipton and 3 brothers, Ronald, Ed and Billy Sparks.
Funeral services will be conducted Saturday, April 9, 11 AM at the Warren F. Toler Funeral Home Chapel with Bro. Linville Dunaway officiating. Burial will be at the Mountain Springs Cemetery. Visitation will be held Friday from 6 to 9 PM at the Funeral Home.