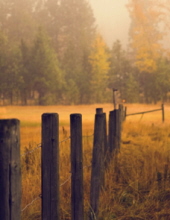 Obituary for Leslie Wayne West
Leslie Wayne West, age 81, of Elm Street in Ravenna, Kentucky, passed away Friday, August 27, 2021, at the University of Kentucky Medical Center, following a sudden illness. He was born May 18, 1940, in Estill County, a son of the late Helen West. He was a retired Conductor with CSX Railroad and had lived in Estill County most his life. He was a member of the Fitchburg Masonic Lodge #562. He is survived by:

His Wife: Hazel Reed West

1 Step-Daughter: Michelle Snowden (Greg) Estill Co.

A Step-Son: Chris Philpot Estill Co.

1 Brother-in-Law: Russell Abney Estill Co.

3 Nieces: Donna Bingham (Dwayne)
Debbie McIntosh
Angela Lunsford

A Special Cousin: Wayne West

In addition to his mother, he was also preceded in death by his Grandparents: Leander and Molly West, and a Sister: Charlotte Abney.

Private funeral services will be held on a later date.

In lieu of flowers, donations are suggested to the charity of your choice.