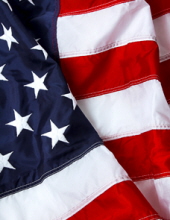 Obituary for Larry Eugene Henry
Larry Eugene Henry, age 78, of Fourth Street in Ravenna, passed away Saturday, June 19, 2021, at the Bluegrass Hospice Care Center in Lexington following a long illness. He was born October 2, 1942 in Estill County and was the son of the late Johnny and Geneva Turner Henry. He was a member of the United States Army 101st Airborne Division and served 2 tours in Germany and 2 tours in Vietnam. He retired from the Bluegrass Army Depot. He was a member of the American Legion, a former member of the Fitchburg Masonic Lodge and was an avid fisherman. He was of the Baptist faith and had lived in Estill County most of his life. He is survived by:
His wife: Harriett Tipton Henry
2 sons: James Owen Henry - Estill Co.
John Eugene Henry - Rowan Co.
1 sister: Linda Murphy - Madison Co.
1 half-sister: Lounette Nielsen - Nebraska
2 half-brothers: John Smith - Utah
Ronnie Henry - Estill Co.
3 grandchildren: Jonathan Larry (Bethanie) Henry, Joshua Aaron Henry, Tiffany Renee (Jeremy) Hawkins
4 great grandchildren: Danielle Aubrey Blackburn, Ruby Mae Hawkins, Zeke Henry and Emma Henry
2 adopted daughters: Leana Robinson and Linda Muncy
He was preceded in death by his sister, Sue Henry and his step-mother, Clara Henry.
Memorial services will be held at a later date. The Warren F. Toler Funeral Home is in charge of arrangements. In lieu of flowers, donations are suggested to the Estill County Toys for Tots.