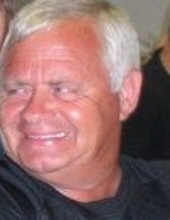 Obituary for Lamon D. Flynn
Lamon D. Flynn, age 73, of Winston Road in Irvine, passed away Friday, October 1, 2021, at the Marcum & Wallace Memorial Hospital following a long illness. He was born October 31, 1947 in Estill County and was the son of the late Wesley and Dessa King Flynn. He was retired from Rockwell International and was formerly a member of the National Guard. He was a member of the Providence Baptist Church, the Bluegrass Gem and Mineral Club and the Southeast KY Gem and Mineral and Fossil Club. He had lived in Estill County all his life and is survived by:
His wife: Rebecca Abney Flynn
2 daughters: Kimberly D. Flynn-Brewer - Madison Co.
Kristen Foxx - Florida
3 sisters: Arlene Chaney
Verneda Miller
Edonnus Patrick
6 brothers: Dewell Clay Flynn
Ernest Edward Flynn
Earl Dale Flynn
Franklin Flynn
Glendle Flynn
Jerry Flynn
4 grandchildren: Jacob Palo, Daniel Foxx, Sean Brewer and Emma Brewer
He was preceded in death by 1 brother, Ferris Flynn.
Funeral services will be conducted Wednesday, October 6, 1 PM at the Warren F. Toler Funeral Home Chapel. Burial will be at the Turpin Cemetery. Visitation will be held Wednesday from 11 AM to 1 PM at the Funeral Home.