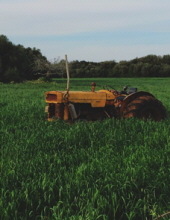 Obituary for Kenova Delbert "K.D." Miller
Kenova Delbert "K.D." Miller, age 80, of West Cedar Grove Road in Irvine, passed away Thursday, September 16, 2021, at the Irvine Nursing & Rehabilitation Center following a long illness. He was born May 8, 1941 in Estill County and was the son of the late Ivan and Opal Cox Miller. He was a retired employee of Gulf State and a member of the Irvine Nazarene Church. He had lived in Estill County most of his life. He is survived by:
1 sister: Shelby Jean Hardy - Clark Co.
1 brother: Lewis Miller - Estill Co.
Nieces and nephew: Teresa Miller-Ruiz, Robyn Jones and Shannon D. Miller
No services are planned at this time. The Warren F. Toler Funeral Home is in charge of arrangements.