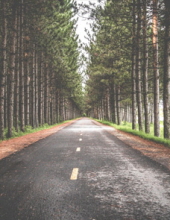 Obituary for Kenny Rawlins
Kenny Rawlins, age 61, of Sweet Lick Road in Irvine, passed away Saturday, June 1, 2019 at his home following a long illness. He was born November 9, 1957 in Madison County to Evelyn Samples Rawlins and the late Edward Rawlins. He was a truck driver for Hardy Oil and attended the Body of Christ Ministries. He was preceded in death by his wife, Mary Nell Muncy Rawlins. He lived in Estill County most of his life. He is survived by:

His Mother: Evelyn Samples Rawlins - Estill County
2 Sisters: Pam (Russell) Isaacs - Estill County
Laura Ann (Fred) Rogers - Estill County
1 Brother: Gary (Lisa) Rawlins - Estill County
Special Great Niece: Jassmine Townsend
Several Nieces and Nephews

He was preceded in death by his special son, Jonathan Tyler Rawlins; and his twin brother, Denny Rawlins

Visitation will be held Tuesday, June 4, 6-9 PM at the Warren F. Toler Funeral Home. A graveside service at the West Irvine Cemetery will be held at a later date. In lieu of flowers, donations are suggested to Hospice Care Plus.