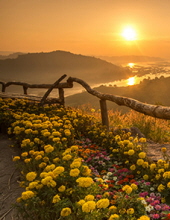 Obituary for Kenneth Darrell Hall
Kenneth Darrell Hall, 78, of Sandhill in Irvine passed away at Compassionate Care in Richmond Sunday, September 6, 2020. He was born July 21, 1942 in Estill County and was the son of the late Lloyd and Maefrey Alcorn Hall. He attended Easter Valley Baptist Church and was a member of Twin City Kruzers Car Club. He is survived by his wife of 54 years, Dorothy Wiseman Hall, one daughter Cynthia and son-in-law, Tojo Barnes, one grandson Dillon and wife Brooke Barnes, two great grand babies, Willow and Piper Jo that was his pride and joy. He was preceded in death by his sister, Sue Spence and his niece, Jeanette Neal.
Visitation will be held Wednesday, September 9, from 6 to 8 PM at the Warren F. Toler Funeral Home. Funeral service will be conducted Thursday 1 PM at the Turpin Cemetery with Jack Chaney and Mike Davis officiating.
In lieu of flowers, donations can be made to the Easter Valley Youth Group.
Pallbearers: Alan Alcorn, Jerry Hall, Howard Richardson, Ryan White, Brent and Brian Powell.
Honorary Pallbearers are the members of the Twin City Kruzers Car Club.