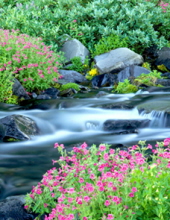 Obituary for Judy Lane Tipton Profitt
Judy Lane Tipton Profitt, age 61, entered into her heavenly home on Friday, April 3, 2020 after a long illness. She was born June 10, 1958 to the late James Rabbit Tipton and Mary Francis Brinegar Tipton. She was a member of Body of Christ Ministries and lived in Estill County all her life. She was a devoted mother, wife, sister, nana, and friend to many. She retired from the Estill County Health Department after 43 years of service to a community and people she loved. She never met a stranger and loved everyone. She was a member of DAV Auxiliary. She is survived by her husband of 42 years Lanny Glenn Profitt. Daughter, Lana Marie Profitt, Son Joseph Glen Profitt (Jessica), 4 Grandchildren, Landon and Alyvia Curtis, Morgan Hamilton, and Lance Moore. 2 sisters; Teresa Covey and Sheila Fleming (Joe) and 1 brother Ricky Tipton (Tammy, who was a sister too, not just a sister-in-law). Several nieces, nephews, cousins, and friends. In addition to her parents she was also preceded in death by her daughter Connie Gail Profitt Hamilton.

She will be laid to rest with her parents and daughter at the Old Homeplace Cemetery. A Celebration of Life will be held at a later date.